Objective-C Invocation Forwarding
Last time I wrote about the complete messaging flow of Objective-C runtime. This time I will focus on one part of that flow to explain it more thoroughly: Invocation Forwarding, aka Slow Message Forwarding.
Actually I don't have much to say because Mike Ash already did such a good job of explaining the details. They are so good that I've already read them twice.
However, each time I found myself easily lost in the details and had difficulties of visualizing the big picture. So I decided to draw the big picture:
Functions in top tier are implemented in ObjC code.
Functions(purple) in lower tiers are implemented assembly code.
Functions and methods in red are key runtime APIs.
At the center is the RawArguments struct. It connects assembly and ObjC worlds, passes original method arguments to the delegate implementation, and collects return values back.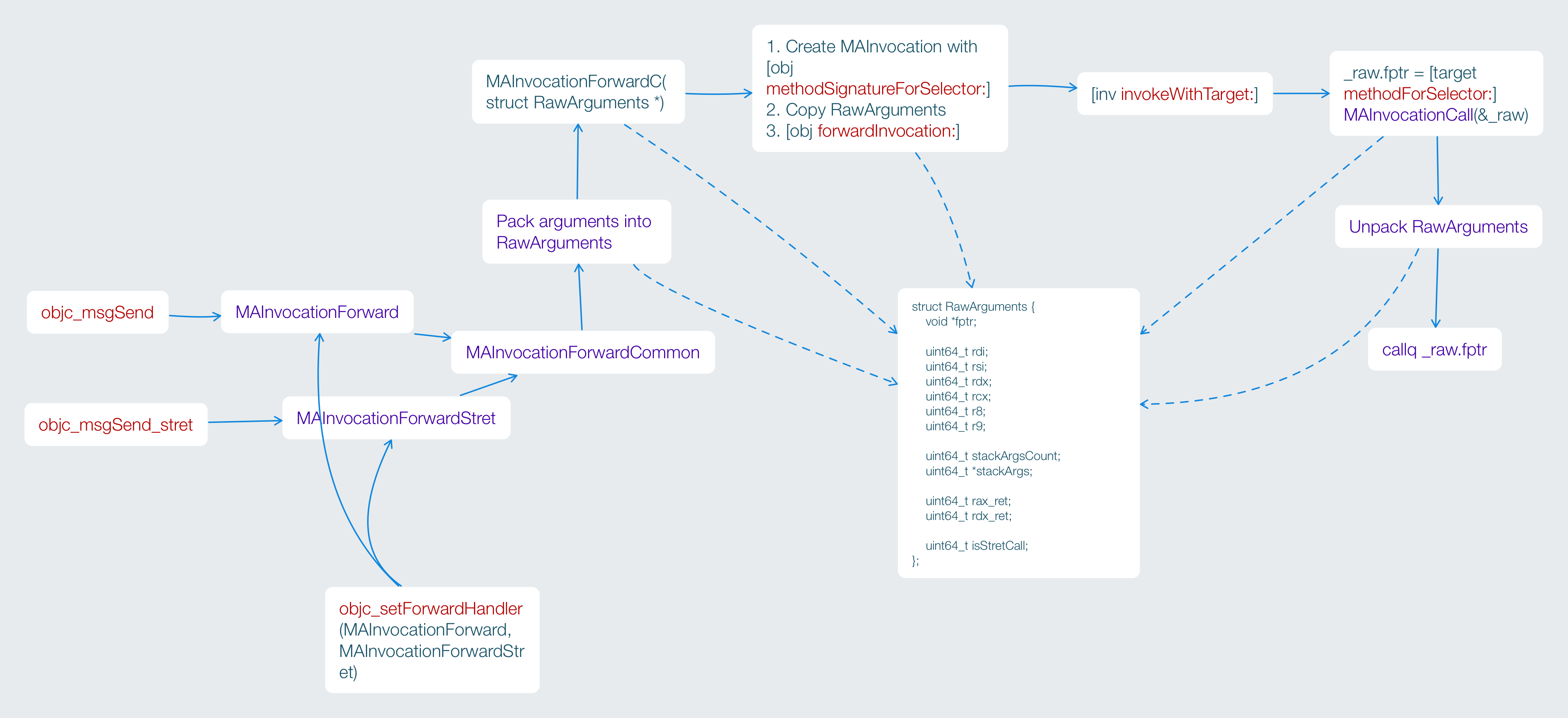 I find the result really helpful in understanding the whole thing and hope you enjoy it too.